September 10th is the peak of the Atlantic Hurricane Season. Here's how we're doing so far.
September 10th is the statistical peak of hurricane season, when we see the most activity across the Atlantic Basin on average.
By September, atmospheric conditions are typically most favorable for tropical development due to peak sea surface temperatures, less inhibiting dry air and wind shear and more tropical waves emerging from the west coast of Africa. This leads to more named storms and hurricanes this time of year as compared to earlier in the season.
However, despite the usual uptick in tropical activity this time of year, 2022 has proved to be an interesting outlier thusfar after a slow start and a shut-out 0 storms in August for the first time in 25 years. As of today, we've had 5 named storms, 2 hurricanes, none which have reached major status. For comparison, an average entire hurricane season produces 14 named storms, 7 hurricanes, 3 of which reach category 3 strength or higher.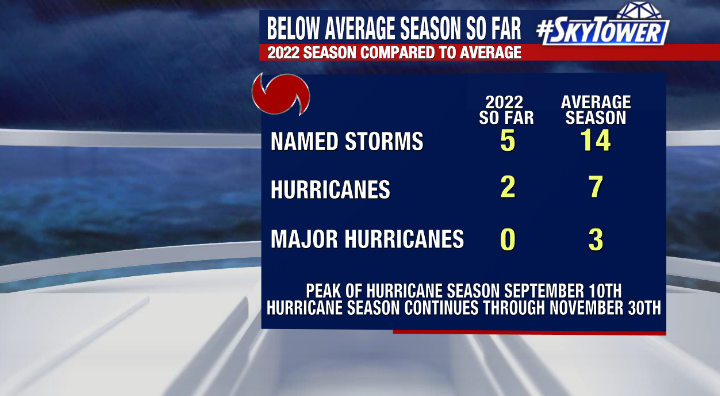 Currently, Earl remains a category 2 hurricane in the north Atlantic moving rapidly north and east. Earl is expected to lose its tropical characteristics soon as it goes through extratropical transition. Another tropical wave will emerge from the Cape Verde Islands in the coming days. The National Hurricane Center is giving it a 30% chance of formation over the next 5 days. We'll keep an eye on it but don't anticipate it being an issue.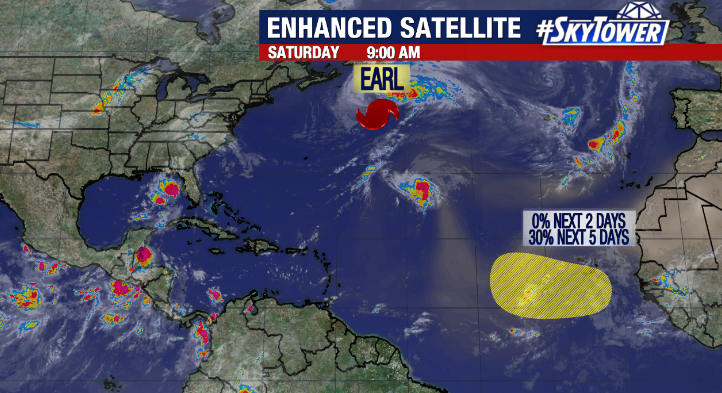 While Florida has fared well so far, it's important to keep in mind we still have more than 2 and a half months to go this hurricane season. On the fifth year anniversary of Hurricane Irma making landfall in Florida, it's a reminder we need to always be prepared as any one storm could change how we remember this season.

ase ase ase ase ase ase ase ase ase ase ase ase ase ase ase ase ase ase ase ase ase ase ase ase ase ase ase ase ase ase ase ase ase ase ase ase ase ase ase ase ase ase ase ase ase ase ase ase ase ase ase ase ase ase ase ase ase ase ase ase ase ase ase ase ase ase ase ase ase ase ase ase ase ase ase ase ase ase ase ase ase ase ase ase ase ase ase ase ase ase ase ase ase ase ase ase ase ase ase ase ase ase ase ase ase ase ase ase ase ase ase ase ase ase ase ase ase ase ase ase ase ase ase ase ase ase ase ase ase ase ase ase ase ase ase ase ase ase ase ase ase ase ase ase ase ase ase ase ase ase ase ase ase ase ase ase ase ase ase ase ase ase ase ase ase ase ase ase ase ase ase ase ase ase ase ase ase ase ase ase ase ase ase ase ase ase ase ase ase ase ase ase ase ase ase ase ase ase ase ase ase ase ase ase ase ase ase ase ase ase