Tropical Depression 7 Forms In The Atlantic; Something To Keep An Eye On
The National Hurricane Center began issuing advisories for Tropical Depression 7 late Wednesday morning. It'll be moving generally westward over the next 1-2 days, likely bringing some gusty winds and locally heavy rainfall to parts of the Leeward Islands Friday into Saturday.
The system will continue to battle with strong westerly wind shear on it's northern flank, as well as some areas of dry air. These factors, along with land interaction, are likely to keep the system weak over the next few days. At most, it'll be a low end Tropical Storm Fiona.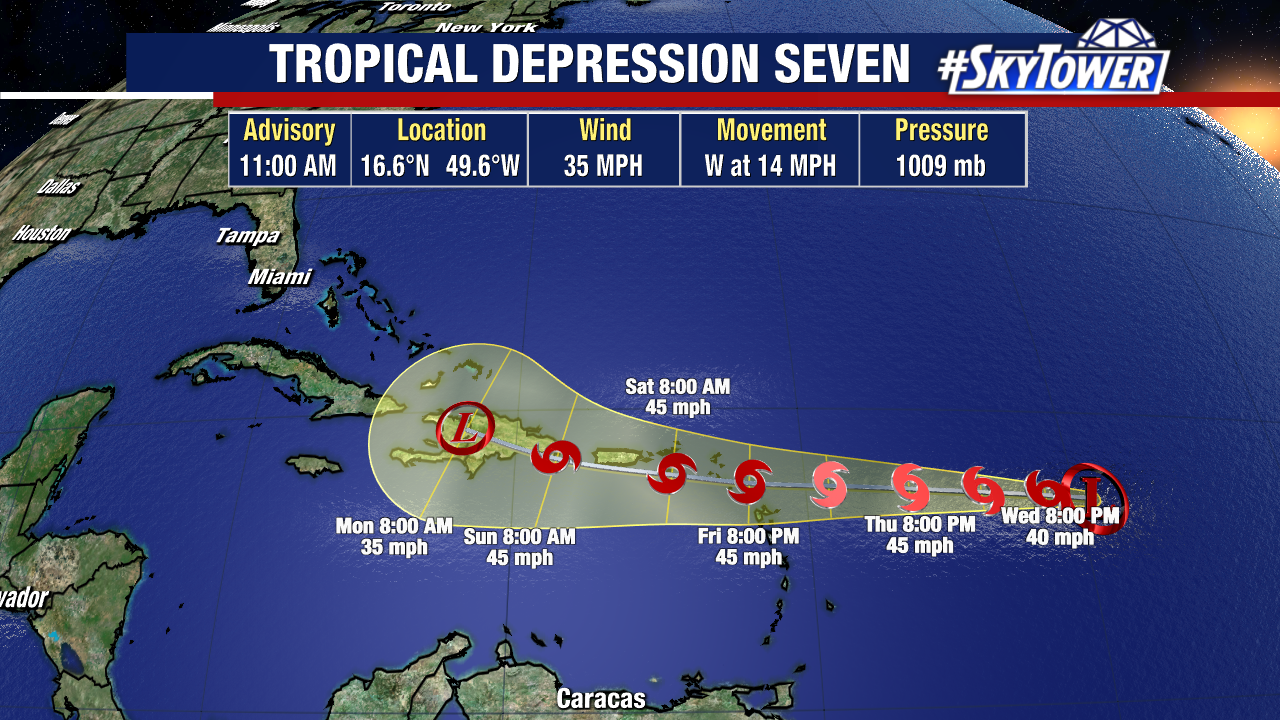 The most likely scenario here is a turn to the north at some point after moving across parts of the Caribbean, but at this point it's simply too early to say how things will evolve and whether or not this could have any impacts on the U.S.
We'll keep you posted!

ror ror ror ror ror ror ror ror ror ror ror ror ror ror ror ror ror ror ror ror ror ror ror ror ror ror ror ror ror ror ror ror ror ror ror ror ror ror ror ror ror ror ror ror ror ror ror ror ror ror ror ror ror ror ror ror ror ror ror ror ror ror ror ror ror ror ror ror ror ror ror ror ror ror ror ror ror ror ror ror ror ror ror ror ror ror ror ror ror ror ror ror ror ror ror ror ror ror ror ror ror ror ror ror ror ror ror ror ror ror ror ror ror ror ror ror ror ror ror ror ror ror ror ror ror ror ror ror ror ror ror ror ror ror ror ror ror ror ror ror ror ror ror ror ror ror ror ror ror ror ror ror ror ror ror ror ror ror ror ror ror ror ror ror ror ror ror ror ror ror ror ror ror ror ror ror ror ror ror ror ror ror ror ror ror ror ror ror ror ror ror ror ror ror ror ror ror ror ror ror ror ror ror ror ror ror ror ror ror ror