Fiona Sliding Past Bermuda Late Thursday Night; Caribbean Development On Tap For The Weekend
Hurricane Fiona remains a powerful category 4 hurricane on Thursday evening. Central pressure was down to 932mb as of the 8pm advisory – the lowest pressure for a hurricane this far north in the Atlantic in the satellite era (since 1979).
Fiona will pass just to the west of Bermuda late tonight. It'll bring some impacts in the way of wind, rain, and some surge, but nothing like what Puerto Rico dealt with a few days ago. This weekend the storm will be bring hurricane-force winds and heavy rain to parts of Nova Scotia and Newfoundland.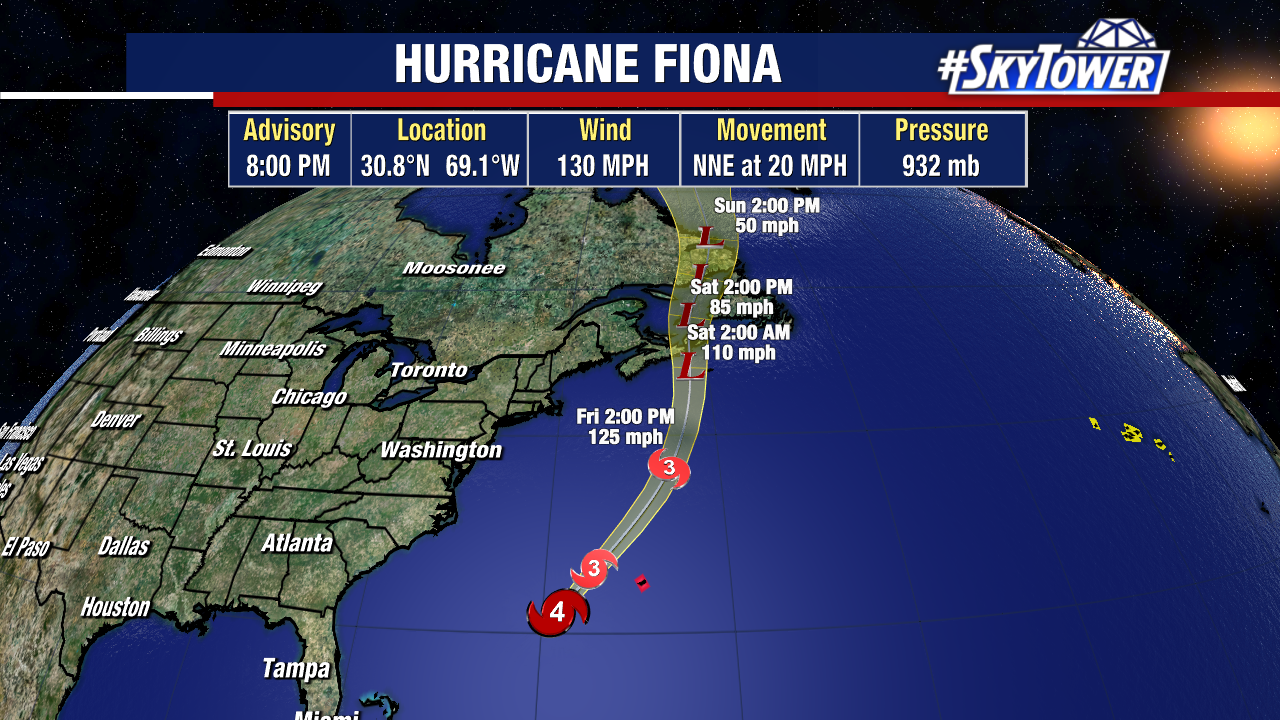 Most of the attention is focused on a gradually organizing area of showers and storm in the Caribbean Sea just north of Venezuela. There is no doubt that this area will develop into a tropical system as it moves west-northwest over the next three days or so.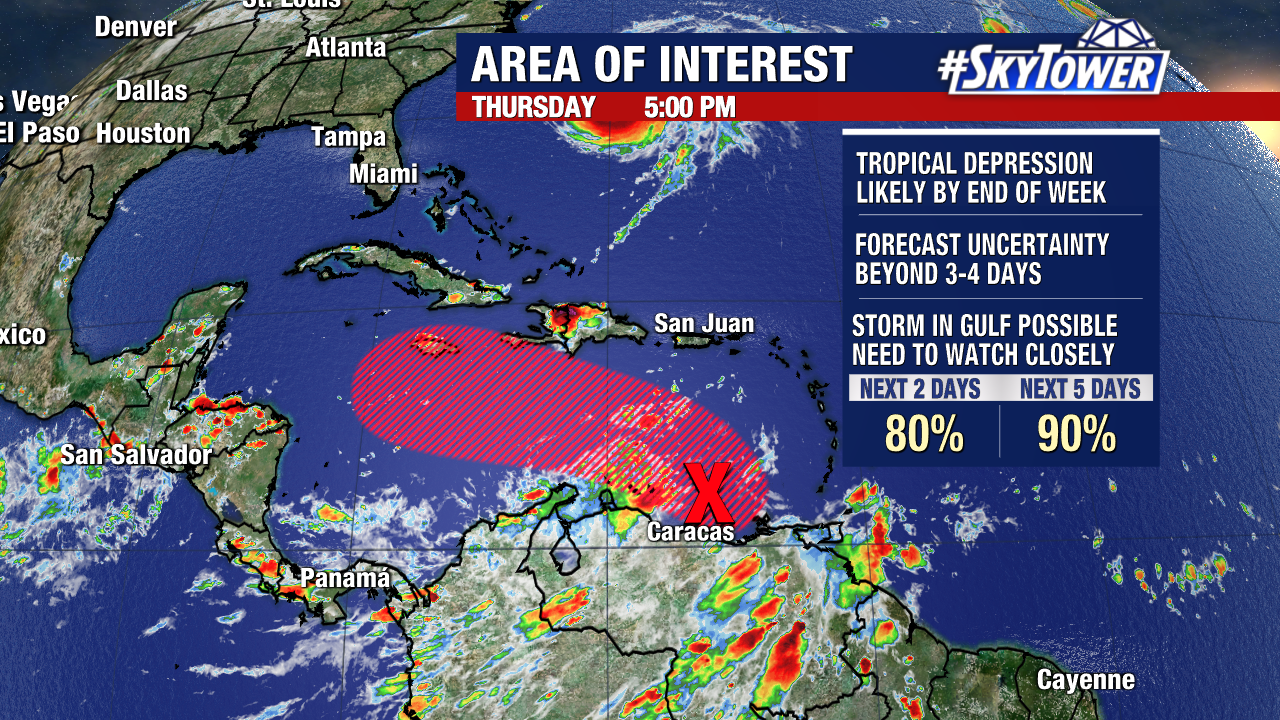 There is immense amount of tropical heat potential lying ahead in the northwestern Caribbean Sea. In other words, a lot of fuel for strengthening late in the weekend into early next week. The likelihood of a healthy tropical system moving into the southern Gulf of Mexico continues to grow.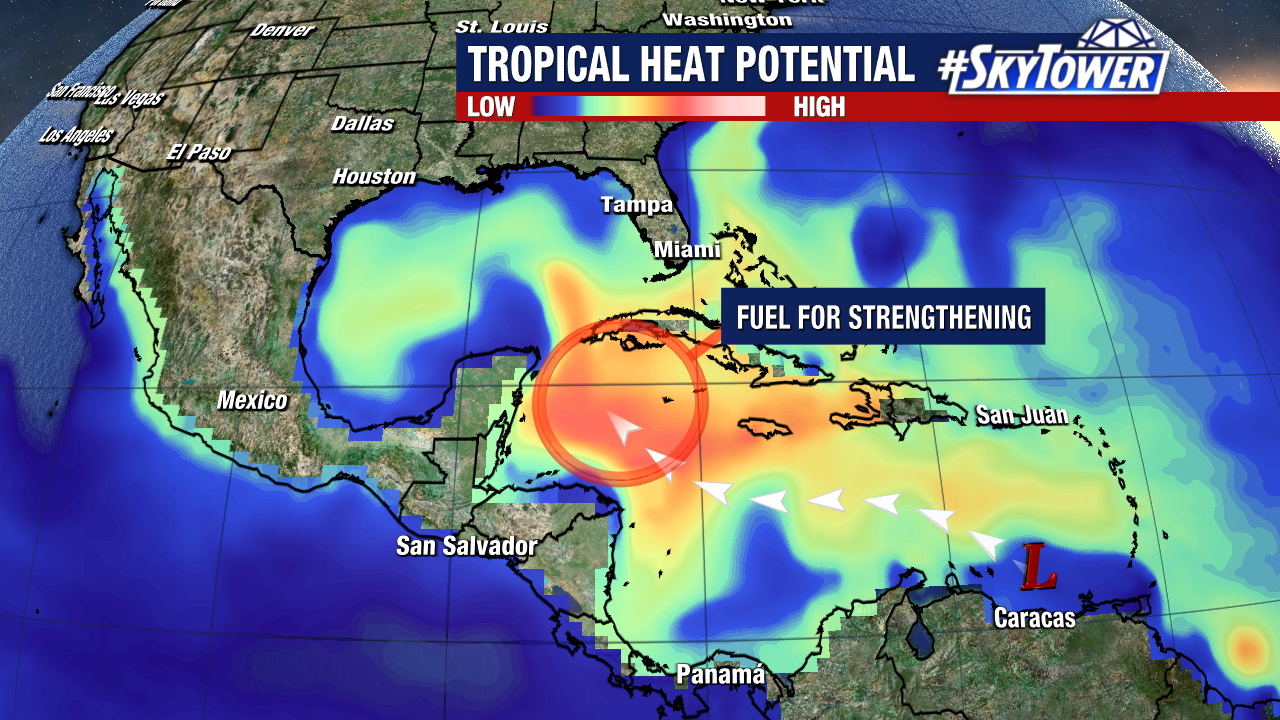 Forecast confidence with respect to a general track and intensification is fairly high through the weekend. Beyond that time frame though, there are still several questions to be answered. Essentially, we're trying to put a puzzle together and we don't yet know where the last few pieces go because we only have a couple pieces in place.
I'm sure you've various model runs being posted all over social media over the last couple days, but understand that things change run to run, often times pretty drastically. At this point, we really can't have much faith much in model output beyond the next 3 days or so, especially when a storm hasn't even formed yet. Patience is key, the answers will come. For now, folks anywhere from the north central Gulf Coast down through Florida need to go ahead and review their hurricane plan with family/friends so that everybody is on the same page should action need to be taken next week. We'll keep you posted!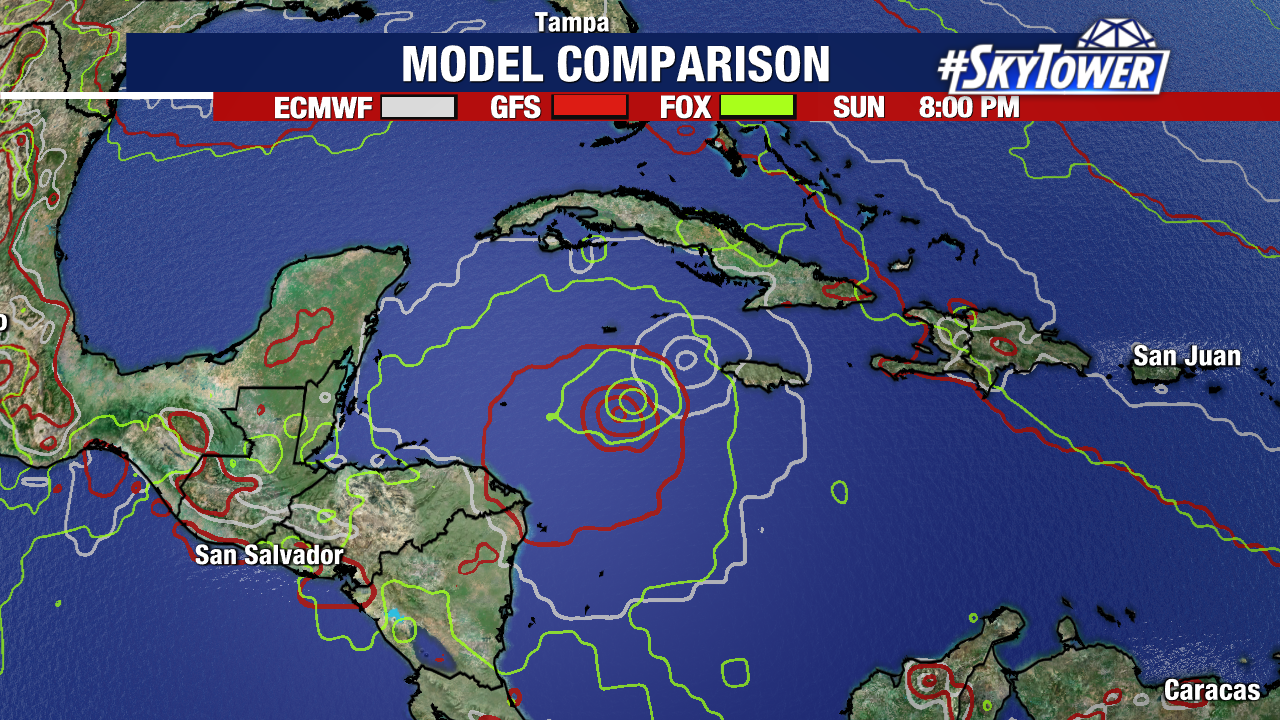 pj pj pj pj pj pj pj pj pj pj pj pj pj pj pj pj pj pj pj pj pj pj pj pj pj pj pj pj pj pj pj pj pj pj pj pj pj pj pj pj pj pj pj pj pj pj pj pj pj pj pj pj pj pj pj pj pj pj pj pj pj pj pj pj pj pj pj pj pj pj pj pj pj pj pj pj pj pj pj pj pj pj pj pj pj pj pj pj pj pj pj pj pj pj pj pj pj pj pj pj pj pj pj pj pj pj pj pj pj pj pj pj pj pj pj pj pj pj pj pj pj pj pj pj pj pj pj pj pj pj pj pj pj pj pj pj pj pj pj pj pj pj pj pj pj pj pj pj pj pj pj pj pj pj pj pj pj pj pj pj pj pj pj pj pj pj pj pj pj pj pj pj pj pj pj pj pj pj pj pj pj pj pj pj pj pj pj pj pj pj pj pj pj pj pj pj pj pj pj pj lisa201 lisa202 lisa203 lisa204 lisa205 lisa206 lisa207 lisa208 lisa209 lisa210