TROPICAL DEPRESSION NINE FORECAST SYNOPSIS…ISSUED SEP. 23, 2022…9:15 P.M. EDT
Disclaimer:  This site is not affiliated with the National Hurricane Center, Hurricane Hunters, Storm Prediction Center, or National Weather Service.  ALL forecasts herein are the result of my analysis, (to which you will see me at times, insert excerpts from various agencies due to the nature of the importance of the information) and I am solely responsible for the content.  As ALWAYS, follow the National Hurricane Center, National Weather Service, and your local Emergency Management officials for emergency decisions.  In addition, this is strictly a FORECAST OFFICE.  I CANNOT make decisions regarding travel plans, etc.  My purpose, is to provide you the information, based solely on information I analyze, and the accuracy of the information at hand of the time of analysis, so you may make informed decisions.
(T. F. "Storm" Walsh)
For those who have donated to my site, your help has been greatly appreciated.  If you are not aware, donations to my site help pay for subscriptions to sites I use as well as software updates, which provide all the models and information used in my forecasts.  To donate, please click the DONATE button to the right side of the page, or on the graphic of the dog.  Any help you provide is immensely appreciated!
DONATIONS ACCEPTED AND APPRECIATED

Please be aware, even though I do not post every night, rest assured I am continuously monitoring various areas for any significant weather. 
I will reiterate, my forecasts are based on the available information at the time of analysis, and are only as accurate as the information analyzed and the solutions provided.
For severe weather forecasts, please use the SPC link below to stay updated on any severe weather threat.
STORM PREDICTION CENTER HOME LINK
https://www.spc.noaa.gov/classic.html
Good evening everyone!
IF anyone would like hurricane preparedness information, and information on pet friendly shelters, please email me with the subject line HURRICANE PREPAREDNESS.
STORM W 2022 HURRICANE SEASON FORECAST
TOTAL NAMED STORMS: 17 – 19
TOTAL HURRICANES :        7 – 9
MAJOR HURRICANES:        4 –  5
AVERAGE HURRICANE SEASON
TOTAL NAMED STORMS: 14
TOTAL HURRICANES:        7
MAJOR HURRICANES:       3
2022 SEASON TOTALS
TOTAL NAMED STORMS: 8
TOTAL HURRICANES:       3
MAJOR HURRICANES:      1
U. S. LANDFALLS: 1

2022 ATLANTIC HURRICANE SEASON NAMES:
Alex Bonnie Colin Danielle Earl Fiona Gaston Hermine Ian Julia Karl
Lisa Martin Nicole Owen Paula Richard Shary Tobias Virginie Walter
As a system becomes named, I will change the color of that name to red, as to indicate which names have been used this season.
2022 HURRICANE SEASON SUPPLEMENTAL NAME LIST:
Adria Braylen Caridad Deshawn Emery Foster Gemma Heath Isla Jacobus
Kenzie Lucio Makayla Nolan Orlando Pax Ronin Sophie Tayshaun Vivian Will
INVEST 98L became Tropical Depression NINE earlier today.  The center was detached to the east of the convection most of the day, however recent satellite loop imagery tends to indicate the center edging closer to the convective burst.  This may be attributed to the lessening of northeasterly shear which was being induced by the outflow from Hurricane FIONA.  In addition, the outflow has a stifling effect on a developing system.  At the time of this imagery. the center was near 15N;71W
WEATHERNERDS GOES 16 TD9 SATELLITE LOOP IMAGERY


CIMSS WIND SHEAR PRODUCT AS OF 2100Z


Based on analysis of water vapor imagery, some drier air is still in close proximity to the depression.  Based on wind shear and upper level winds analysis, shear continues to slowly diminish, however the 200 mb wind pattern is still zonal.  Analysis of both the ECMWF and GFS global models agree on the pattern improving during the next 48 hours, with once again, pretty much a textbook radial shear pattern (which negates zonal wind shear), and radial 200 mb streamline pattern, both centered over the system.  I am limiting graphics tonight, but both models also indicate an improving thermodynamic pattern, with an increase in relative humidity from the surface up through the mid level (500 mb) of the atmosphere.  Once this occurs, based on the forecast, dry air should not be a factor prior to landfall.  The models indciate an extremely moist environment.  The system is forecast to traverse very warm SST's of 30C (86F) up until landfall, and extreme values of high OHC.  Values are in the 150 – 175 j/kg range.  Values of 50+ will sustain a major hurricane.  Given all of these very favorable parameters, I do believe R.I. (Rapid Intensification) will occur within some point of the journey, especially after the system becomes better consolidated with a solid core.  Although the majority of the intensity guidance models only indicate a strong CAT 2 hurricane, I do agree with the NHC current intensity forecast and feel this will become another major CAT 3 hurricane.  Right now, I am uncertain whether or not the system may be stronger, as I will need to see how fast further organization and strengthening go over the next 48 hours.  From approximately 48 hours up to near landfall, the radial shear pattern and upper level outflow pattern become more favorable.
ECMWF AND GFS WIND SHEAR AND 200 MB STREAMLINE FORECAST


CURRENT NHC INTENSITY FORECAST

INIT 23/2100Z 14.7N 71.3W 30 KT 35 MPH
12H 24/0600Z 14.8N 73.1W 35 KT 40 MPH
24H 24/1800Z 15.0N 75.4W 35 KT 40 MPH
36H 25/0600Z 15.6N 77.6W 40 KT 45 MPH
48H 25/1800Z 16.8N 79.7W 50 KT 60 MPH
60H 26/0600Z 18.8N 81.2W 65 KT 75 MPH
72H 26/1800Z 20.7N 82.3W 80 KT 90 MPH
96H 27/1800Z 24.4N 83.2W 95 KT 110 MPH
120H 28/1800Z 27.0N 82.7W 100 KT 115 MPH
CURRENT 18Z INTENSITY GUIDANCE


NHC calls for this to become a Tropical Storm tomorrow, and would become Tropical Storm IAN.  Just received new info from the ATCF BTK REPORT…indications are we now have IAN.
TD9 was moving to the WNW as of the 8:00 p.m. intermediate advisory from the NHC.
8:00 PM EDT Fri Sep 23
Location: 14.8°N 71.5°W
Moving: WNW at 15 mph
Min pressure: 1006 mb
Max sustained: 35 mph
Based on the current steering layer mean, there is small break in the ridge at the moment, which is allowing for a more WNW motion.  Analysis indicates the ridge to build briefly, allowing for a breif westward motion.  Forecast steering layers maps, and 500 mb heights and wind speed indicate a a deep layer trof to approach sometime near mid week, which will begin to erode the western periphery of the ridge, allowing for the turn shown in the NHC tracking map.  Track guidance models have come into slightly better agreement, however exact track will depend on how quickly the trof erodes the ridge, how strong the break in the ridge becomes, and strength and forward speed of the system.  Based on the uncertainty near the end of the period, after the system crosses a very slim area of Cuba, I recommend residents along the Gulf Coast from the Florida Panhandle to south Florida monitor this system closely, and being reviewing any hurricane preparedness plan you may have.  Hopefully by the end of the weekend, I can provide a more accurate forecast track, although the guidance hasn't shifted much.  The guidance does appear to be fairly spread right now, and I prefer the NHC OFCL track, and the consensus models track of the TVCA/TVCE which overlay the NHC track.
NHC TD9 TRACKING MAP

CURRENT 18Z TRACK GUIDANCE

WATCHES HAVE BEEN POSTED
WATCHES AND WARNINGS
--------------------
CHANGES WITH THIS ADVISORY:



None.

SUMMARY OF WATCHES AND WARNINGS IN EFFECT:





A Hurricane Watch is in effect for...
* Cayman Islands





A Tropical Storm Watch is in effect for...
* Jamaica



A Hurricane Watch means that hurricane conditions are possible
within the watch area.  A watch is typically issued 48 hours
before the anticipated first occurrence of tropical-storm-force
winds, conditions that make outside preparations difficult or
dangerous.

A Tropical Storm Watch means that tropical storm conditions are
possible within the watch area, generally within 48 hours.

For storm information specific to your area, please monitor products 
issued by your national meteorological service.

HAZARDS AFFECTING LAND
----------------------


Key messages for Tropical Depression Nine can be found in the
Tropical Cyclone Discussion under AWIPS header MIATCDAT4 and WMO
header WTNT44 KNHC and on the web at
hurricanes.gov/text/MIATCDAT4.shtml.



WIND:

 Hurricane conditions are possible in the Cayman Islands by
early Monday, with tropical storm conditions possible by late
Sunday.  Tropical storm conditions are possible on Jamaica by
Sunday.



RAINFALL:

 Tropical Depression Nine is expected to produce the
following rainfall:

Southern Haiti and Southern Dominican Republic: 2 to 4 inches, with
local maximum up to 6 inches

Jamaica and the Cayman Islands: 4 to 8 inches, with local maximum up
to 12 inches

Western to central Cuba: 6 to 10 inches, with local maximum up to 14
inches.

Heavy rains may begin to affect South Florida on Monday. Limited
flash and urban flood impacts may be possible with this rainfall.

These rains may produce flash flooding and mudslides in areas of
higher terrain, particularly over Jamaica and Cuba.



STORM SURGE:

 Storm surge could raise water levels by as much as 1 to
3 feet above normal tide levels along the immediate coast in areas
of onshore winds in the Cayman Islands Sunday night into Monday.

Localized coastal flooding is possible along the coast of Jamaica in
areas of onshore winds on Sunday.



SURF:

 Swells generated by this system will begin affecting Jamaica,
the Cayman Islands, and Cuba over the next several days. These
swells are likely to cause life-threatening surf and rip current
conditions. Please consult products from your local weather office.

The following is my hurricane preparedness post from JAN. 27, 2022…PLEASE REVIEW:
https://wordpress.com/post/stormw.wordpress.com/28653
The following map will allow to to get information from your NWS office.
NWS WATCH / WARNING DISPLAY (LINKED…CLICK MAP, THEN YOUR AREA)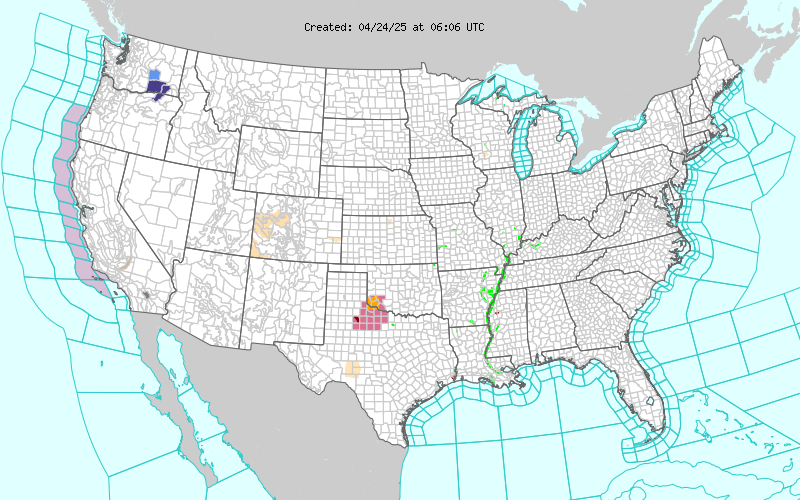 WSI DOPPLER RADAR LOOP (LINKED, CLICK RADAR MAP)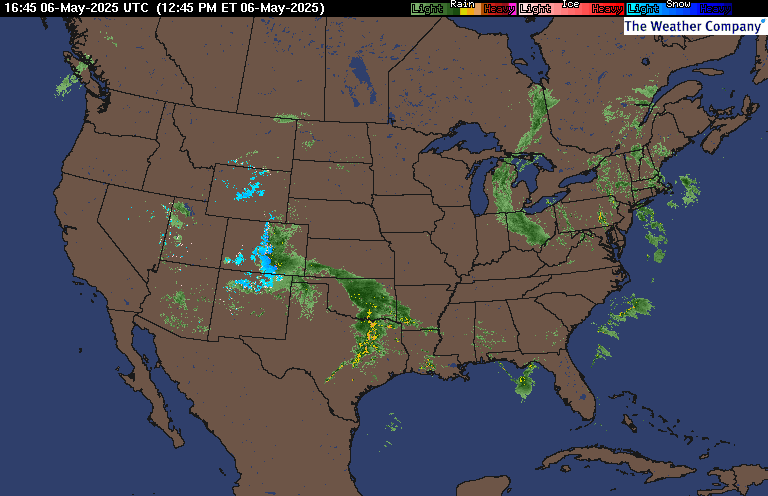 RAP RADAR (CLICK IMAGE THEN RADAR SITE…ONCE YOU CLICK THE SITE, GO TO LOOP DURATION TO CREATE A LOOP)

I will continue to monitor this INVEST for any significant changes in forecast conditions, as well as the remainder of the tropics.
You may direct any questions by contacting me personally, ANYTIME, at: twalsh22000@yahoo.com
Have a blessed evening!
T. F. "STORM" WALSH III
GMCS, USCG (ret)
METEOROLOGIST / HURRICANE SPECIALIST /SEVERE WEATHER SPECIALIST
MEMBER WEST CENTRAL FLORIDA AMS

lisa1 lisa2 lisa3 lisa4 lisa5 lisa6 lisa7 lisa8 lisa9 lisa10 lisa11 lisa12 lisa13 lisa14 lisa15 lisa16 lisa17 lisa18 lisa19 lisa20 lisa21 lisa22 lisa23 lisa24 lisa25 lisa26 lisa27 lisa28 lisa29 lisa30 lisa31 lisa32 lisa33 lisa34 lisa35 lisa36 lisa37 lisa38 lisa39 lisa40 lisa41 lisa42 lisa43 lisa44 lisa45 lisa46 lisa47 lisa48 lisa49 lisa50 lisa51 lisa52 lisa53 lisa54 lisa55 lisa56 lisa57 lisa58 lisa59 lisa60 lisa61 lisa62 lisa63 lisa64 lisa65 lisa66 lisa67 lisa68 lisa69 lisa70 lisa71 lisa72 lisa73 lisa74 lisa75 lisa76 lisa77 lisa78 lisa79 lisa80 lisa81 lisa82 lisa83 lisa84 lisa85 lisa86 lisa87 lisa88 lisa89 lisa90 lisa91 lisa92 lisa93 lisa94 lisa95 lisa96 lisa97 lisa98 lisa99 lisa100 lisa101 lisa102 lisa103 lisa104 lisa105 lisa106 lisa107 lisa108 lisa109 lisa110 lisa111 lisa112 lisa113 lisa114 lisa115 lisa116 lisa117 lisa118 lisa119 lisa120 lisa121 lisa122 lisa123 lisa124 lisa125 lisa126 lisa127 lisa128 lisa129 lisa130 lisa131 lisa132 lisa133 lisa134 lisa135 lisa136 lisa137 lisa138 lisa139 lisa140 lisa141 lisa142 lisa143 lisa144 lisa145 lisa146 lisa147 lisa148 lisa149 lisa150 lisa151 lisa152 lisa153 lisa154 lisa155 lisa156 lisa157 lisa158 lisa159 lisa160 lisa161 lisa162 lisa163 lisa164 lisa165 lisa166 lisa167 lisa168 lisa169 lisa170 lisa171 lisa172 lisa173 lisa174 lisa175 lisa176 lisa177 lisa178 lisa179 lisa180 lisa181 lisa182 lisa183 lisa184 lisa185 lisa186 lisa187 lisa188 lisa189 lisa190 lisa191 lisa192 lisa193 lisa194 lisa195 lisa196 lisa197 lisa198 lisa199 lisa200 lisa201 lisa202 lisa203 lisa204 lisa205 lisa206 lisa207 lisa208 lisa209 lisa210